Welcome
Hi, welcome to Warrior Cats Roleplay Wiki! Thanks for your edit to the User:Stargaze66 page.
Please leave a message on my talk page if I can help with anything! -- Dovesong12 (Talk) 12:13, May 29, 2011
Thank you. That is extremely kind for you to say. :D Dawn Before Dusk 12:27, May 29, 2011 (UTC)
Sure thing! And also, just to let you know, this is a more mature wiki, and if you look on my page, the truth about cats "raping" is because it's a natural reoccurence in cat nature: She-cats don't really get to choose their mate. So I don't know why Foresty was getting mad at me about real nature. Dawn Before Dusk 12:46, May 29, 2011 (UTC)
Yes
Hi! Sorry for taking so long to get back to you! Yes, you can join Spectrumclan. Just add yourself in.Cardinalfire My fluffy yellow cake!
Listen Stareh,
I know you're mad at me and I regret it. But can you please delete all my characters from JMC? You banned me there and I just want them all deleted...they were my original characters (They came off this site) and I don't like other people taking mine. So please, just delete them...
 Violet  Talk to me!  Edits  Main Wiki   23:48,7/12/2012  23:48, July 12, 2012 (UTC)
Hey Stareh, are you actually going to edit MoonClan or not? I'm just concerned. Are you alright?
  Violet <3 My hand is a DOLPHIN!  
16:56, February 23, 2013 (UTC)
Can I please join Moon Clan for once, I'm new to this Wiki so please may I join for I only ask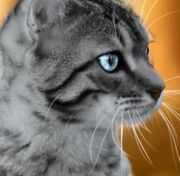 Community content is available under
CC-BY-SA
unless otherwise noted.