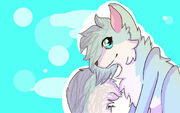 "That's because we are Pro Clan owners and epic plot makers...and awesome RPers."
-Cotton to Meadow about Cotton and Meadow. 7/14/2014
"So, now I must find out how to make them! And make them!"
-Meadow about things she wants to make. 1/27/2015
"If you wake up in the border of Canada...
I don't want to say it was Meadow,
But it was Meadow."
-Wisteria on chat. 3/1/2015
 ⠍⠂⠙⠪  
It just says Meadow lol
Cotton to Meadow on Cotton's new obsession. 5/10/2015
This is Cat Game of Thrones Cotton!
Of course it's complex!

Meadow to Cotton about the new plot 5/17/2015
Lol. Fuck her right in the pussy? No, kick him right in the ass!"
Troutie about something, 6/1/2015

"Do they have Starbucks in Canada?"
"Am I not a white girl?"
Holly to Meadow about Starbucks
"I have as many problems as Luna has character pages"
Troutie talking about problems and how meadow has 99 and cotton has billions.
"We're all just 404 Error pages "
"Looking for some womp womp wimp womb womb womb womp"
"If you womp enough you'll have something in the womb"
Meadow to Cotton about the 404 error page song. The best thing Meadow ever said. Ever.
"It isn't a go if they say no." Meadow's Anti-Rape solgan
Appearances can be deceiving
Light, fluffy, happy
On the outside
Dark, seething, cold
On the inside
It spreads
A Siren song
That grips the heart
Cold Filling your veins
Your heart
Your soul
Turning hard and black
Sucking out all light
And showing
What truly is Inside
Cotton's poem to Meadow, about Meadow 5/30/15
Hello!
My name is Meadow!
My faveorite colour is Green,
My favourite animals are cats,
I love singing, 
And i'll do it all the time,
If you meet me and i'm not walking with a spring in my step(lol!) and a song on my lips,
Something's wrong,
I can't draw to save my life,
My handwriting is horrible, I can't even read it,
I'm a vegetarian, I have been since I was five.
I can dye, and sew my own clothes, one day i'd like to be able to weave my own fabric
I don't RP around here much anymore(Cotton's not here at the moement and we have like 8 plots going on at once) But i'm normally on chat most of the time.
Anyway! I'll see you around!
Elegance is always in style 23:45, January 27, 2015 (UTC)

For more facts on Meadow click Here !
╔══╗ ╚╗╔╝ ╔╝(¯`v´¯) ╚══`.¸.[Meadowwind5]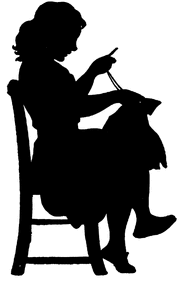 Community content is available under
CC-BY-SA
unless otherwise noted.